I sat down today to work on our wedding invitations again and I think I finally found the design inspiration I was looking for.
I already knew that I wanted to have pocket fold invites because of all the information that needs to be included, but I had no clue what I wanted them to look like design wise. When I stumbled across these beauties from plushpaper.blogspot.com I instantly fell in love and wanted to incorporate these elements into our invites.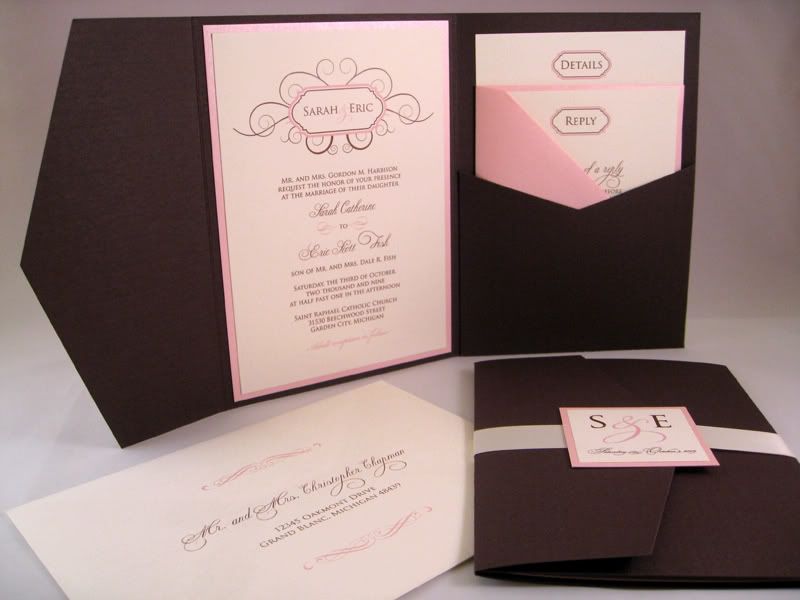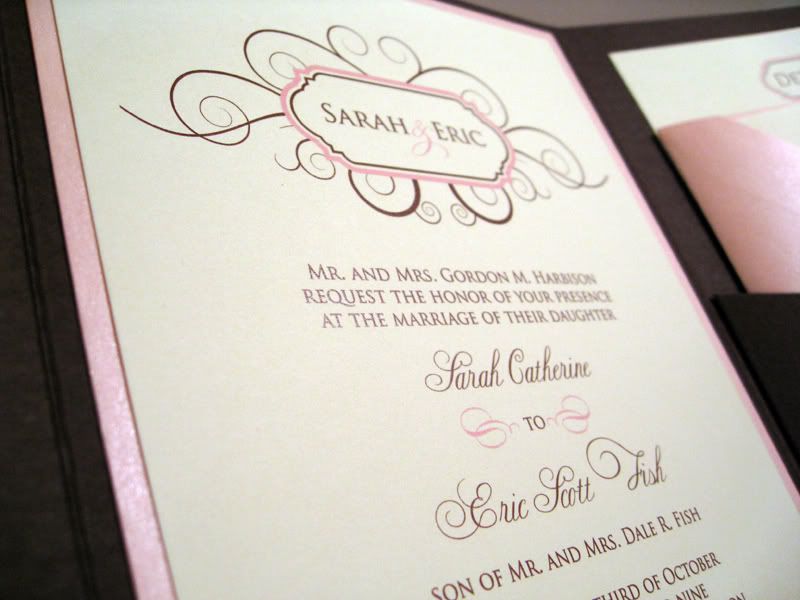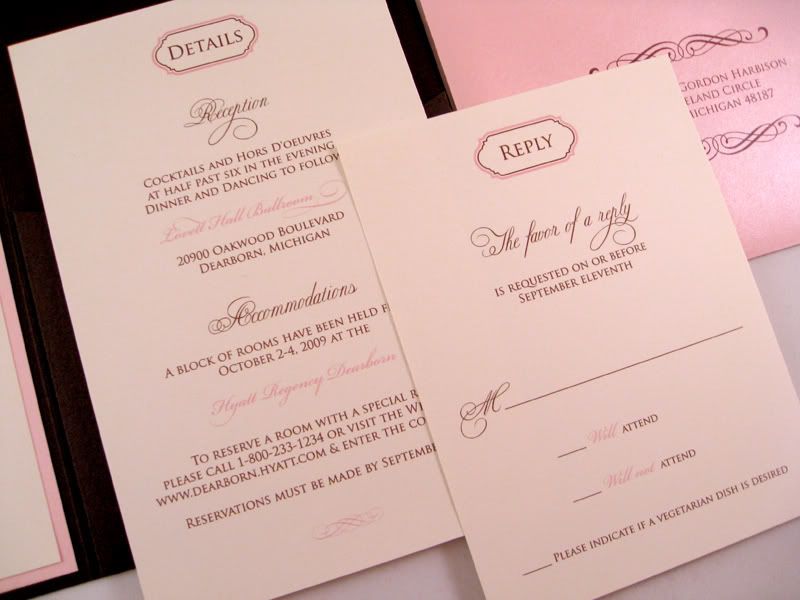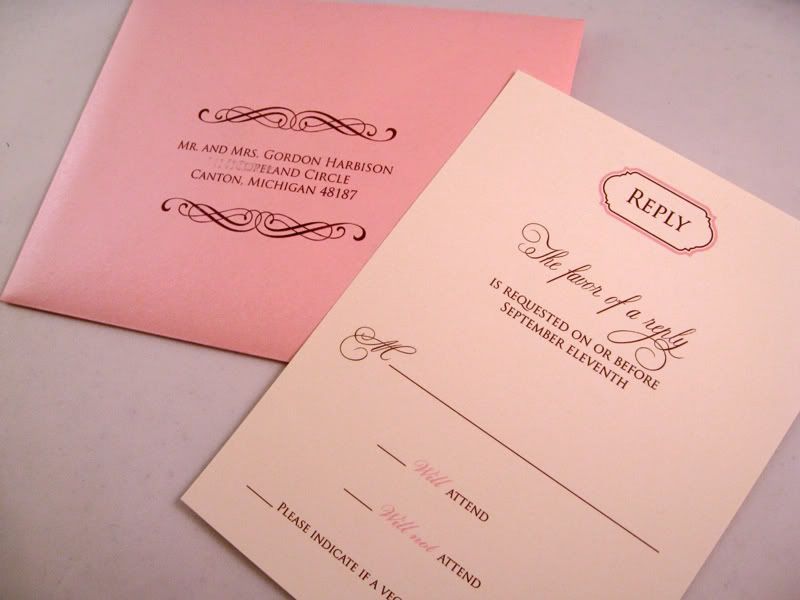 I need to change out the light pink for our pink and our actual pocket fold layout is a bit different, but aren't they pretty? I am so excited to work off this and get our invites done.
My goal is to have the mock up done by Sunday night and off to the print shop to get the design finalized, proofed and printed by March 15 so I have a week to assemble, stuff and send out for my March 22nd mail date :) fingers crossed everything goes according as planned!